You can read our Summer Letter 2021 below. This contains important updates about the school year 21/22, start up dates, our school calendar for 21/22, information on making online payments, 1st year subject options and an update on our Mobile Phone Policy.
Please check back over the summer for further updates.
Click the image to access the letter.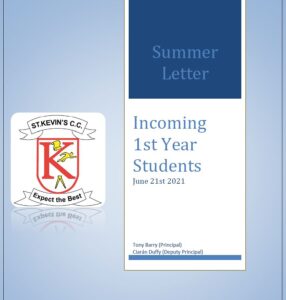 Incoming 1st Year Students
2nd – 6th year Students