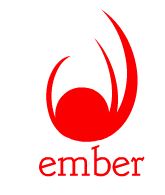 The Ember Programme is a faith leadership training programme for students at senior level in secondary schools. The students are trained to become faith leaders in their schools and in some cases they act as mentors for incoming students at Junior Level. This programme is coordinated by the Archdiocese of Dublin Education Secretariat and has been developed in partnership with a number of professionals who engage with young people in a faith capacity. For further information, contact the Post-Primary Diocesan Advisor.​
In St Kevin's Community College, the Ember team help to uphold the motto of 'Expect the Best' and try to help out the school community wherever possible. Some examples of what the Ember leaders do is: help first years settle into the school community, help plan and guide school retreats and help mark different events around the school.
Click here for more details on the Ember Leadership Programme.
Happy Easter from all of our Ember Team, Mr Gorham and our Chaplain, Ms Graham.
Take a moment to watch this short video, with warm wishes of hope and renewal, to help you through this Easter Season.